Forsaking Mimosa
"It's 1937 in Mimosa, Mississippi, and fourteen-year-old Max Brinkmann is an active, happy kid in the lively railroad town: he and his buddies keep their eyes on the cute girls at school, he and his little brothers make and fly kites, and he dreams of running track and playing baseball at Mimosa High School.
Paperback – $14.00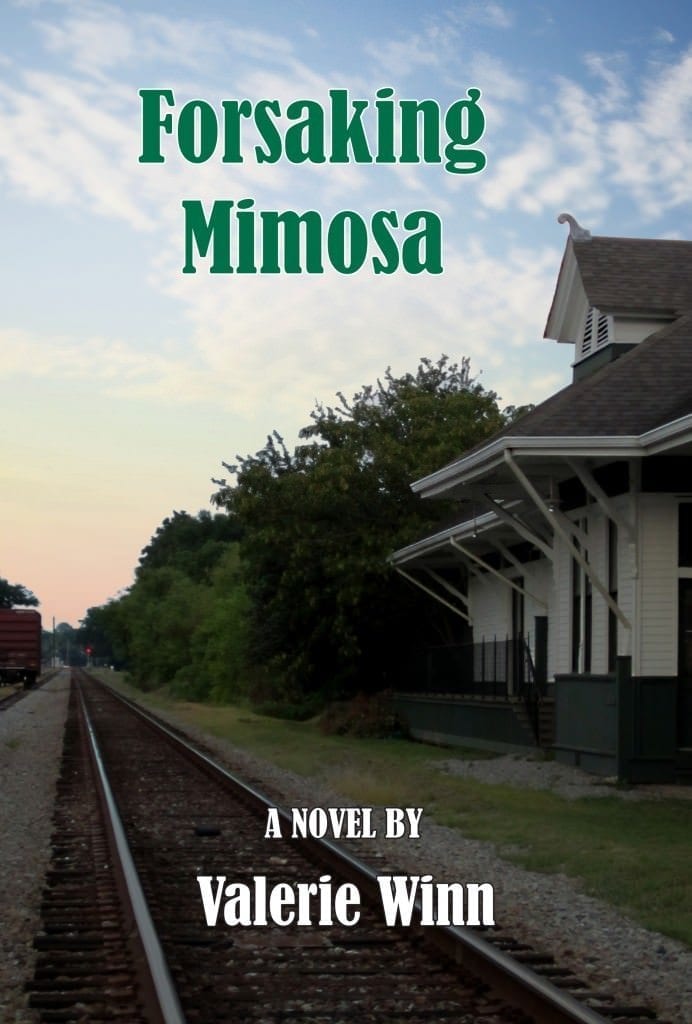 New Orleans
Impressionist Cityscapes
"The Allure of the Image"
This collection of paintings examines the different areas of New Orleans in unique and intimate ways and, by doing so, captures the distinctive spirit of the city through extraordinary brushwork and vivid color.
$29.95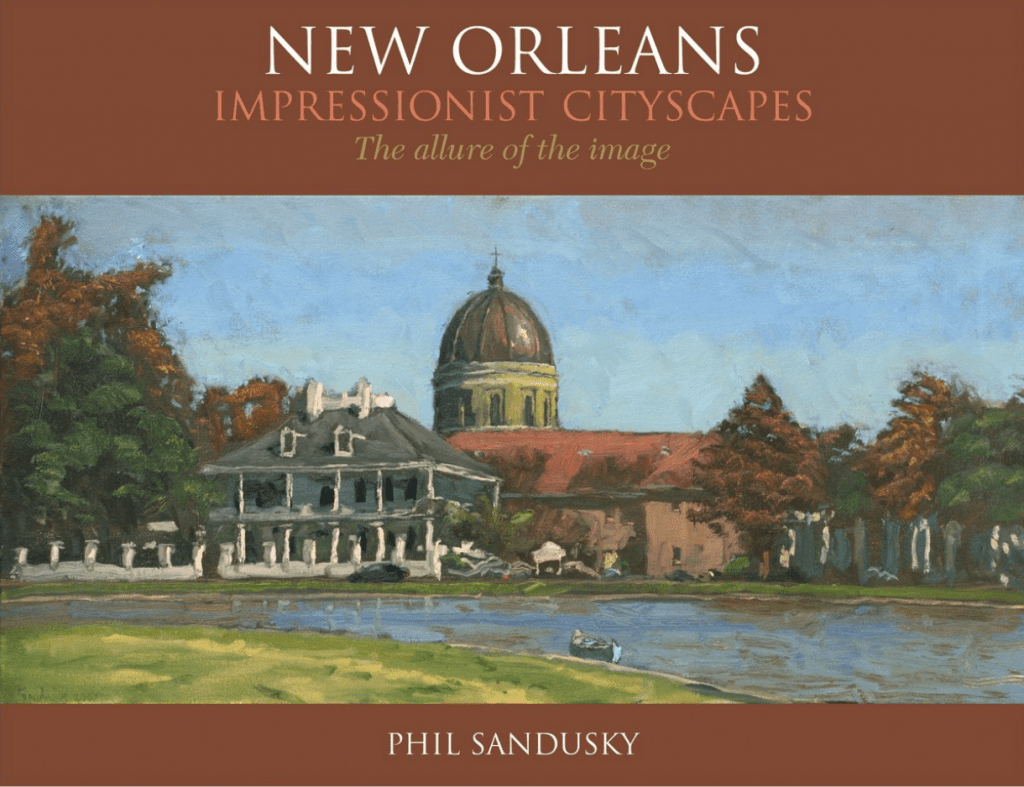 The Dance Between
"Beth Brinkmann is not a little girl anymore, but not quite a young woman. Raised in a good home by loving parents in a comfortable little southern town where everyone knows everyone else, she realizes she has a good life. But there are growing pains. Some are small, like trying to adapt to waves of new kids at a different junior high. Others are deeply moving, such as watching the mother of a close friend suffer from multiple sclerosis. Beth, however, has the moxie of her father. She overcomes her fear of dogs, finds the courage to serve as mascot of the Mimosa High School football team, and learns to make friends of all ages (including an unlikely one who encourages her budding talent as an artist). And as the bond between father and daughter deepens, Beth is even able to provide Max with some much-needed insight into the difficult relationship he continues to have with his own elderly father, Josef."–Taken from front flap of book cover.
$24.95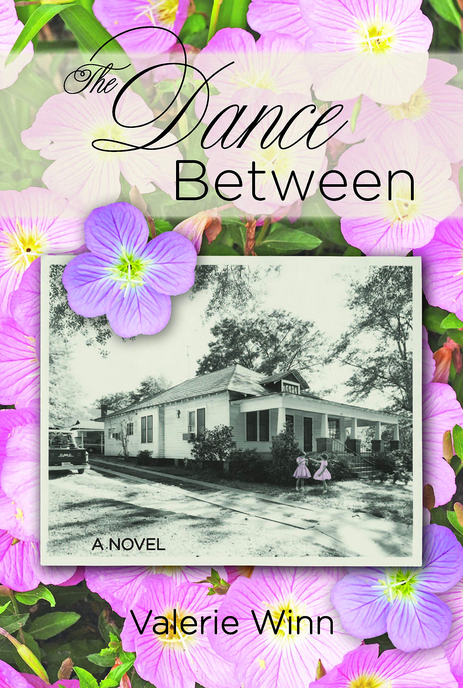 Splash 17
"Inspiring Subjects"
A revealing gesture, a brilliant quality of light, a particularly perfect bloom… This volume of Splash is dedicated to those glorious sparks of inspiration, and the stories of how 129 artists fanned them into some of today's greatest watercolor paintings. The emotional connection between subject and artist resonates in these pages, delivering the caliber of art and insight that has made Splash a perennial favorite.
• 135 paintings, reproduced in large, juicy color
• A diverse range of styles and subjects, including still lifes, portraits, city scenes, animals and landscapes
• Commentary reveals the artists' passion, approaches and techniques
The artists spotlighted inside found inspiration in even unlikely places. They spotted it in peeling paint, the faces of strangers, and the view from the kitchen window. They found beauty in places as poetic as Paris, and as seemingly pedestrian as a dilapidated shed. From a hawk proudly posed against a cloudless, cerulean sky to an everyday table setting transformed by light into a kaleidoscope of color, these are the moments that stopped artists in their tracks, to create the kind of paintings that do the same.
"Whatever made you hold your breath or turn your head the first time you saw it, that is what you should paint!" –Kathleen Lanzoni
$37.00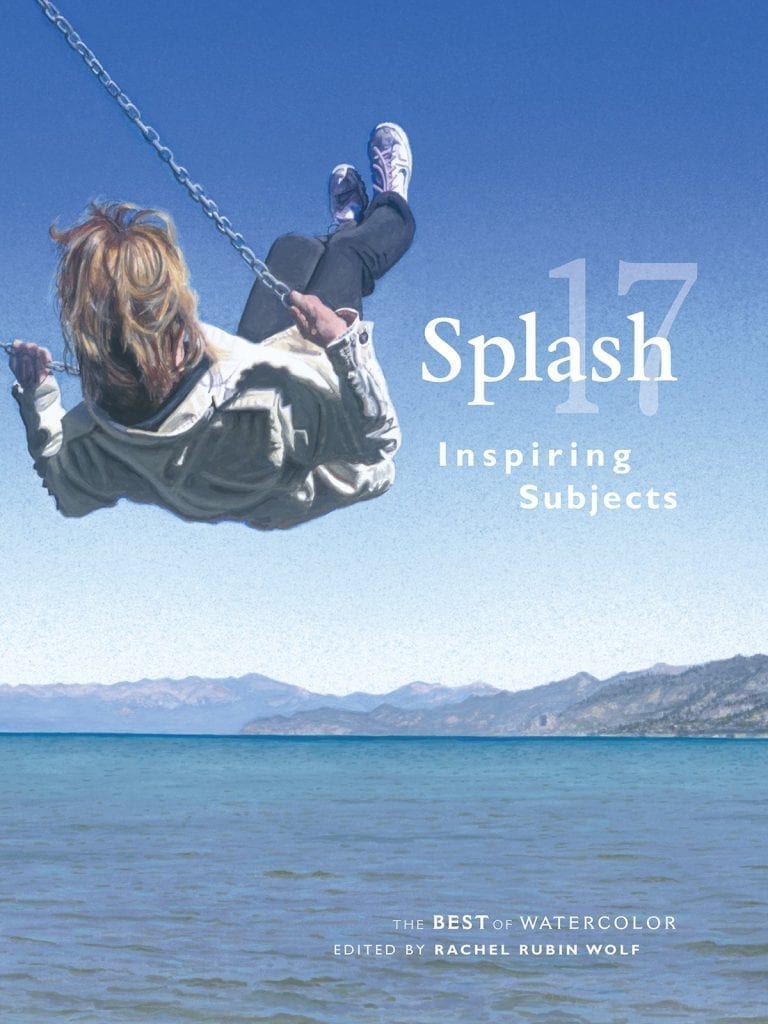 An Oxford Sketchbook
A wonderful book of watercolor paintings of Oxford, Mississippi by Wyatt Waters with essays contributed by notable Oxonians and personalities with deep connections to Oxford.
$29.95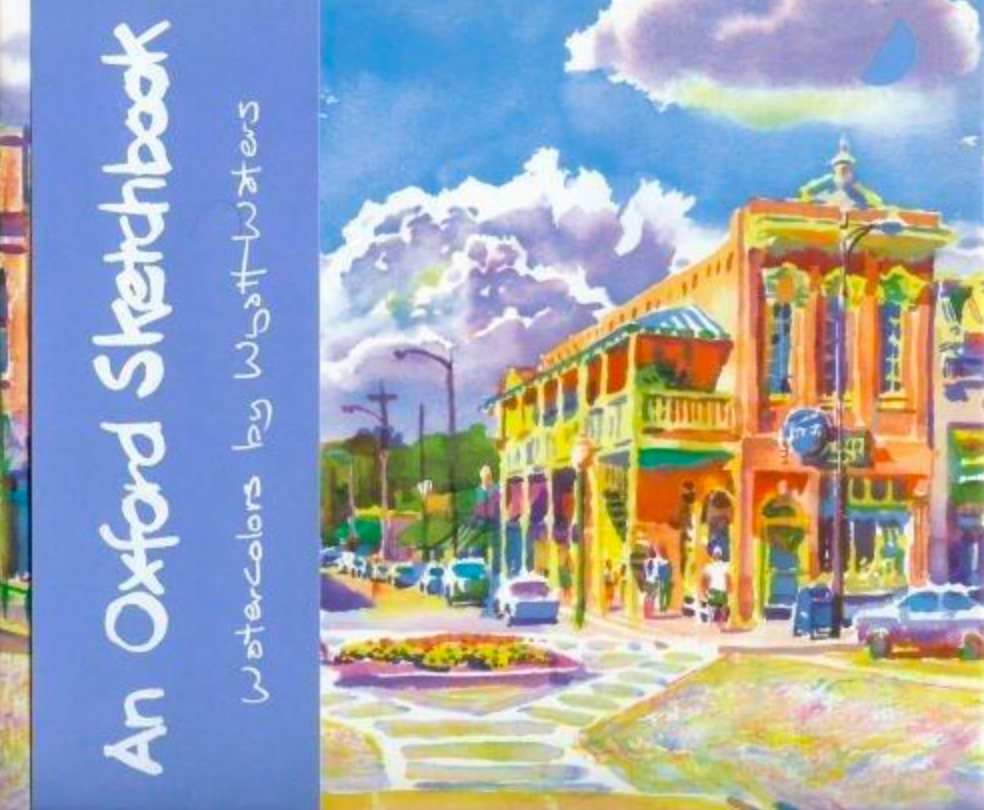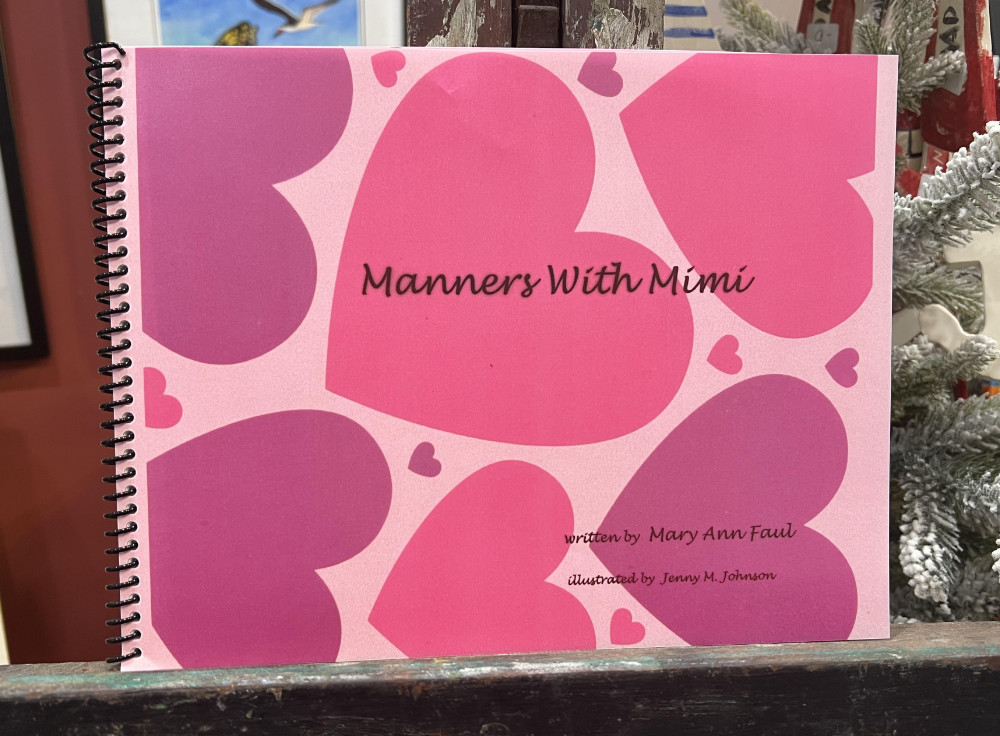 The Watercolor Road
Painting and Writing through the American South
$48
"The Watercolor Road captures the artist's longing ambition to explore and present this place he calls home in plein air watercolor…The Watercolor Road will appeal to aficionados of southern culture as well as those who enjoy the act of painting and desire a deeper understanding of the 'whys' of painting more so than the 'how-tos'."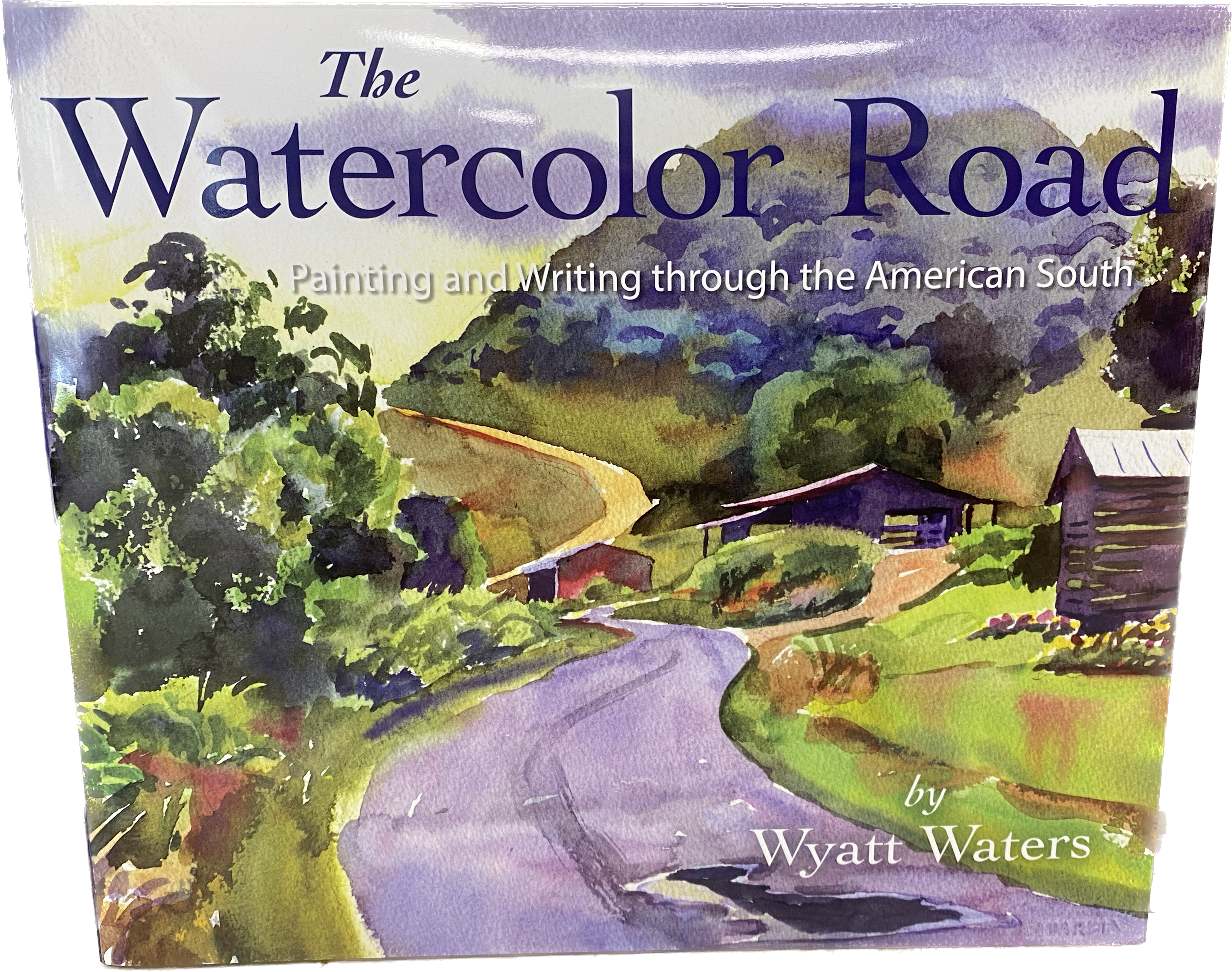 On the Coast
Troy Gilbert and Matthew Mayfield
Art by Billy Solitario
Mississippi Tales and Recipes
$29.95